You were
Cheated on?
This is where you 'Get Over It.'
It's Happened
YOU'RE DEVASTATED
The man you loved feels like a threat and a stranger.  Everything as you knew it has crumbled.  You struggle with feeling worthless, rejected, deceived and alone.  You may swing emotionally from murderous rage to clingy despair.   You're wounded, suspicious and in a constant state of fear.   Sometimes you may want to kill him (and her) while desperately still wanting him.  There are insecurities deeper than you've ever felt.  You're doing things (spying, acting like a psychotic bitch, pleading) that you never knew yourself capable of.  You're humiliated and wondering;
Will he cheat again?

Will I ever trust again?

Will I be alone?

Will I ever Get Over It?
"Don't get lost in your pain.
Know that one day your pain will become your cure." 
-Rumi-
If You've Found Yourself Here
I BELIEVE YOU WERE MEANT TO
welcome
I'm Teri Lynn and this is where betrayal gets transformed from something that happens to you, to something that happens FOR you. If you've been cheated on, betrayed or experienced infidelity, you've found the right place and you've found the right Coach. 
You might expect to hear "I'm sorry this happened to you," or "you didn't deserve this."  Perhaps I could say "this has nothing to do with you," and  "your relationship will be fine" or "you're better off without that asshole."  But, you've heard all of that already and none of it helps.
Maybe you've had counseling but you're still struggling.  Or maybe he's long gone but y0u're still bitter and angry.  Maybe you can't stop hating and stalking her even though every time you look it eats you alive.  
You may be in deep pain right now.  But, you are also standing in a doorway.  It could lead you out of your relationship.  Or back into a better one.  I don't know.  What I do know is that this door can definitely lead you into a better you.  I know because I've been there.
"Betrayal can be a gift.  It can be transformed into the best thing that has ever happened FOR you."
Are you embarrassed about acting batshit crazy sometimes?  Or worse, pretending everything is ok while you're dying inside?  Has hatred and feeling sorry for yourself exhausted you yet?  Good!  You may soon find that within your sorrow, anger and devastation is….you personal resurrection. 
If you're ready to look at how you got into this mess…
If you're tired of blaming and feeling like a victim…
If you're ready to 'Get Over It'… 
You've come to the
right place
There are really only three options:
Victim
You're wounded.  Broken, bitter, hurt, and angry.  Whether you stay or leave him your crucifixion of him never ends.  He's the bad guy, you're the victim and this should never have happened.  You will never fully trust again.  You wear your victimization as a badge of honor.  It gets you attention.  It doesn't get you over it.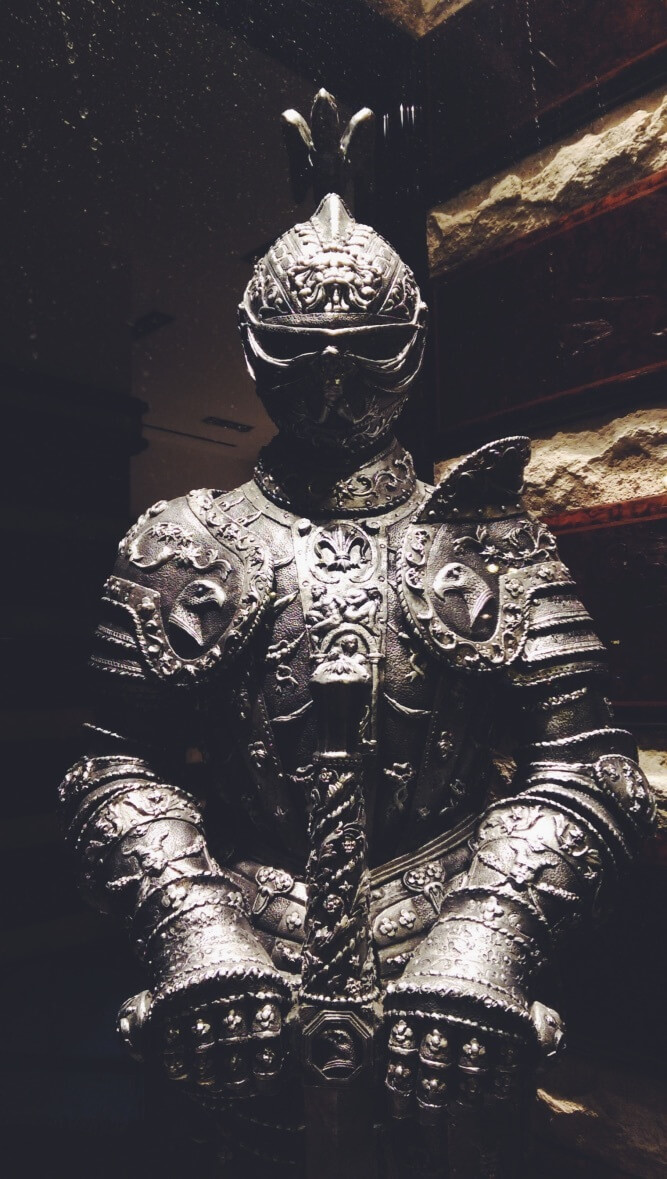 Armored
You're wounded.  But, you pretend to be strong.  You pretend to have gotten over it.  You say you "survived" it.  But you are still broken, bitter, hurt and angry.  You've become hard, guarded and no love can get in.  You're not fooling anyone.  Not even you.
Transcend
It was brutal.  One of the worst things you have ever gone through.  But you are grateful for every moment of it.  It cracked you open.  Helped you grow.  Brought you closer to your authentic self and a life you love. You are stronger, more real, able to be vulnerable.  Betrayal has taught you how to trust more, love more, and…..BE more.
Your journey through Betrayal
Can lead you into the beautiful, powerful, passionate woman

you've always wanted to be.
How do you trust again, love again and live again?
By walking through your pain instead of around it.  By learning healthy ways to process grief, loss, and despair.  By engaging in some deep self- reflection.  Your past, your wounds, your choices.  It's not your fault, but it's a necessary part of your healing and your ability to trust to be honest with yourself about everything.  We will look at your relationship, your childhood and how your fears and negative beliefs about yourself got you into your relationship.  You will understand why this happened and what to do about it.  You will see yourself more clearly than you ever have in your life and along your journey you will embrace some fundamental truths……. 
Women are strong…and weak. 

Women are beautiful and we also act in ugly ways.

Women are brilliant and naive. 

We are as fierce as lions and meek as mice. 

Women…..are all of this. 

This IS our strength. 
We are supposed to be all of it.  The ONLY way access what is strong and good and brilliant about yourself is to make room for all of what isnt. You are a beautiful fucking mess.  We ALL are.  We become strong, stunning, powerful loving women by integrating all parts of ourselves.
Here you will learn how to access your strength by turning to face your weakness and allowing it to inform and transform you.  You will learn how to find your strength by embracing the weak and vulnerable parts of yourself.
the gifts of betrayal
What you will gain here
Courage
"Courage is the most important of the virtues. "    -Maya Angelou.  You will find it by looking at and accepting your weaknesses.  Feel brave, strong and beautiful and learn how to be ok when you aren't. 
trust
The person you trust the least is YOU.  You don't trust your own judgment anymore.  And you can't trust others when you don't trust yourself.  You CAN absolutely trust again. It starts with you.   
release and forgiveness
Learn how to stop obsessing.    Release him.  Release her.  Most importantly, release yourself. 
Self-love
Rebuild your self-worth in a permanent and lasting way. Surrender to the truth that you are perfectly imperfect.  Learn how to concretely love yourself.  Even the fucked up parts.   You can be broken AND beautiful.
emotional intelligence
Learn how to process uncomfortable emotions like rage, despair, grief, loss, and fear. Not knowing how to do this is at the core of all of our suffering.  Learn this and it will improve every relationship in your life! 
understanding
Know why this happened, how it happened and how to not have it happen again. 
You
Learn how to hear your heart, listen to your soul and follow your desires to a more authentic life.  Find the real you and let go of the person you thought you were supposed to be.  Build a life you need, want and deserve.  
relationship skills
Set strong boundaries, and respect yourself so others will too.  Learn how to ask for what you need…and get it.  These are vital skills that we are never taught but are essential for any loving supportive relati0nship.
peace and acceptance
Discover what it means to be with yourself, not by yourself.  Accept what has happened and uncover the beautiful gifts it has brought you.  KNOW that every challenge in life comes bearing gifts if you are brave enough to look for them.  
Work one on one with Teri Lynn to gain the skills, understanding, and insight you need to become the beautifully stunning woman you have always known you could be.  We're not going to simply 'survive' this betrayal. We are going use it as the fuel that ignites more passion, love, and courage within you.  This can be a gift.  Let's unwrap it together!
"The greater the obstacle, the more glory in overcoming it" -Moliere'
A members only, private, live, weekly call with coach TL where you will receive REAL support, REAL solutions and the camaraderie of others who understand.  This is a monthly membership that you may join at any time, leave at any time and feel what it's like to surround yourself with people who have the courage to get honest, get healed and get over it!
"Sometimes, the only healing that is needed is to be deeply and fully heard and seen by another." -Teri Lynn
How do you know I'm the right coach?
You know.  You're here.  Does it feel right?  Does it not?  I trust you.
Being cheated on is one of life's most painful experiences.  I believe it can only be fully understood by someone who has been through it. I've been the cheater and I've been the cheated on.  I don't just understand cheating, I've lived it.  I understand why you are in the deep pain you are in and how to walk with you to the other side.  Ultimately, this is about more than betrayal.  This is nothing short of your own resurrection.  If you can feel that…..If you can feel the energy in my words then you, brave one, are in the right place.  This isn't simply my work.  It's my purpose. 
If you would like to read more about my story, click here About Page
Do You really need help?
Let me be blunt.  Going through a betrayal is no bullshit.  It requires some insight and skills you may not currently possess.  If you are here, I think it's safe to assume you have tried this on your own and not gotten very far.  You can't put a band-aid over a bullet wound. You've got some serious shit to dig through and help is necessary if you really want to get over it, rather than just pretend.  Asking for help isn't weakness, its strength and it takes courage.
How do You know this will work?
Look, you found me. That means you want to get over it.  That desire is really the only thing you need right now.   Something is probably telling you that you can come out of this a more whole woman. That this might be a path to something more.  And……you are listening.  I think you know that this can be your opportunity to find something more valuable than anything else on this earth.  You.
This isn't really about him OR her.  it's about you.  And you can transform this into something you end up being eternally grateful for.  All you need is some courage. Time doesn't heal your wounds, you do.  Sometimes you need a little assistance.  Some perspective, insight, wisdom.  But if you really want to get over it, you will.  
Can you afford this?
Taking care of yourself has a ripple effect on everyone in your life.  You know this but probably struggle to feel worthy of it.  You are worthy of the help.  Please get the help you need and deserve. Every penny I have ever spent on my own growth has always yielded more happiness, self-worth, and peace.  Coaching isn't luxury.  Everyone needs help walking through life's difficult times.  Especially this one.   
If your resources are limited, allow yourself whatever assistance you can afford.  Trust yourself.  You know what you need.  It may not match what you can afford, but that's ok.  Get what you can for yourself now.  You can always come back for more if/when your finances allow. Sometimes healing happens in phases anyway so trust that you will get exactly what you need as you need it.    
For those of you totally unable to work with me directly, the materials and videos I create are my attempt to make sure that you still get the help, support, and inspiration you need.  As a single mother, who spent years struggling financially after my divorce, I know intimately the anguish of needing something that you can't afford.  Follow me on Youtube, Instagram and Facebook for a wealth of wisdom, support, and advice.  All free.
Who this isn't for.
If you are crucifying your partner, ex-partner or the 'other woman' on social media or otherwise.  I have a zero tolerance policy.  If you won't stop or aren't willing to, I'm not the coach for you.  It's beneath you, hurts you and you will be held to a higher standard here because I know you are capable of being more woman than that.  If you need help with this, please download my free "How to stop stalking her online."   
If you are unwilling to accept that you had a role to play in what has happened and how you got here.  Blame and fault are not what I am talking about.  You didn't cause him to do what he did.  But looking at the choices, actions and underlying belief systems that may have contributed to your being here….is. 
If you think nothing was wrong with your relationship, everything was great and both of you were happy.  Happy people don't cheat.  Fulfilled people don't cheat.  People who are passionate about each other don't cheat.  We may need to redefine what happy, fulfilled and passionate really feel like.  But suffice to say, relationships that are truly mutual in meeting each partner's needs do not typically experience cheating.  You have to be willing to look at what is broken in order to fix it.
If you are still in your relationship and leaving it is not an option no matter the circumstance, I may not the coach for you.  I am pro-marriage.  But I am not pro-bad-marriage.  Sometimes the reason your partner cheated is repairable.  Sometimes it's not. My loyalty is to what is for your highest good.  Sometimes that's leaving.  I will always suggest you try and try hard to fix it. But at the end of the journey, I will not encourage you to stay in something that sacrifices your soul.  Not for kids, not for money, not for anything.
Anyone wanting to play the victim and stay there.  You will cry.  You will rage.  You will act crazy.  That is all expected and normal.  But you cannot stay there.  Here, you will be expected to rise to the strong, independent and capable woman I know you to be.  Here you will move from victim to victor! 
Group or Individual Coaching?
Both.  One on one is most impactful.  But, group has its own benefits in seeing your same struggles in others and shared camaraderie.  If you have a limited budget, group calls will be a tremendous help.  If you can swing individual, group calls are included!
Rest assured that whether you enroll in the group membership or work directly with me one on one, you will get my full presence 100% of the time.  In the group, you may have your questions answered indirectly through someone else's experience but you will still have me there, live, in the call with you.  This is weekly, in-depth, discovery, healing, and transformation.  Me and you.  Or, me and you and a bunch of new friends.  If you aren't sure what to pick, email me and we will figure it out.  
How long will it take?
Depends.  Did you JUST find out?  If so, we're gonna be in triage a minute.  Your whole life is upside down.  Was it years ago?  Maybe you just need a few key perspectives to finally move on.  I have clients who have worked with me for a week and others who choose to work with me for years because they move past the betrayal and then into continually strengthening and growing into their womanhood. It may take a while to heal.  All trauma's do.  However, you will feel the benefits and see the positive impact immediately. 
How do the sessions work?
Group:  There will be a private, live, weekly video live stream.  Questions can be submitted ahead of time via email as well as live.  The live streams will be approximately two hours in length and you will be able to listen to the recorded session afterward if you are not available for the live call.    
Individual: All of our sessions are done via video chat.  Weekly sessions are standard, but sometimes we may need less frequent or more frequent depending on the stage and trauma you might be going through.  Most calls are about 90 minutes.  Email follow up is included and sometimes I incorporate back and forth email journaling for those clients whom it may benefit.
Do you have a refund policy?
In 15 years of coaching, I have never been asked for a refund.  If you happen to be the first one, you will be issued a full refund no questions asked. 
The Courageous Ones
" Of all the professional help I've gotten in the past, psychiatrist, psychologist, whatever, you by far have been the most helpful and I'm not saying that because I've seen shabby people.  It's because you're just that good. You are truly walking in your calling. You are reaching back and helping to deliver women from the enemies of infidelity, betrayal, and the sorts and leading us into our promised land of wholeness and self-love. It is a gift and you are our gift!!! I THANK GOD FOR YOU!!!!"
– Leslie M